Nup to the Cup at Cafe Outside The Square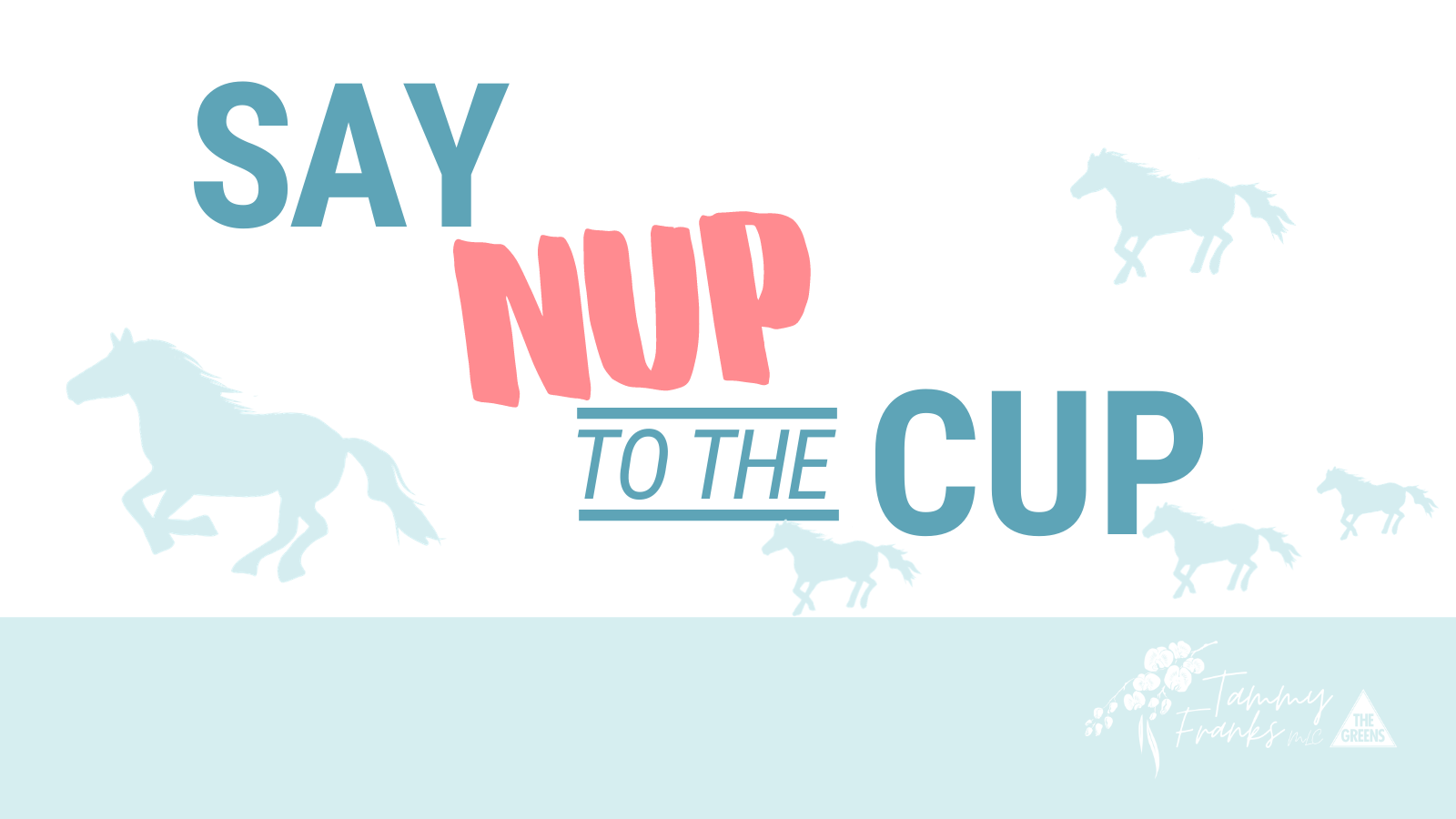 Join The Greens SA Animal Wefare Action Group and Tammy Franks MLC for an afternoon of frivolity, fascinators and vegan food at Nup to the Cup! 
Bring some coins to help us fundraise for animal rescue in SA.  
Catered at Cafe Outside the Square with drinks available for purchase on the day.
Purchase a ticket for $25
Event Details
Date & Time
Nov 3rd, 2020 12:30 PM through to
Nov 3rd, 2020 03:30 PM
Location
34 Whitmore Square
ADELAIDE SA 5000
Contact
Phone:

82124888

Email: