Presented by Professor Amanda Nettelbeck and Dr Skye Krichauff, University of Adelaide. Welcome to country from Major Moogy Sumner.

Many of us know very little about the frontier wars fought in our own state. Places across South Australia experienced frontier violence over decades as Europeans invaded Aboriginal Country, desecrating land and waters and disrupting communities.

Professor Amanda Nettelbeck and Dr Skye Krichauff will speak about the nature of the frontier wars that occurred in colonial South Australia, the triggers and patterns of frontier conflict, and the question of how it has been remembered.
You will leave this event understanding more about the truth of our state's history and its legacies. Truth-telling is one of the three elements of the Uluru Statement From the Heart.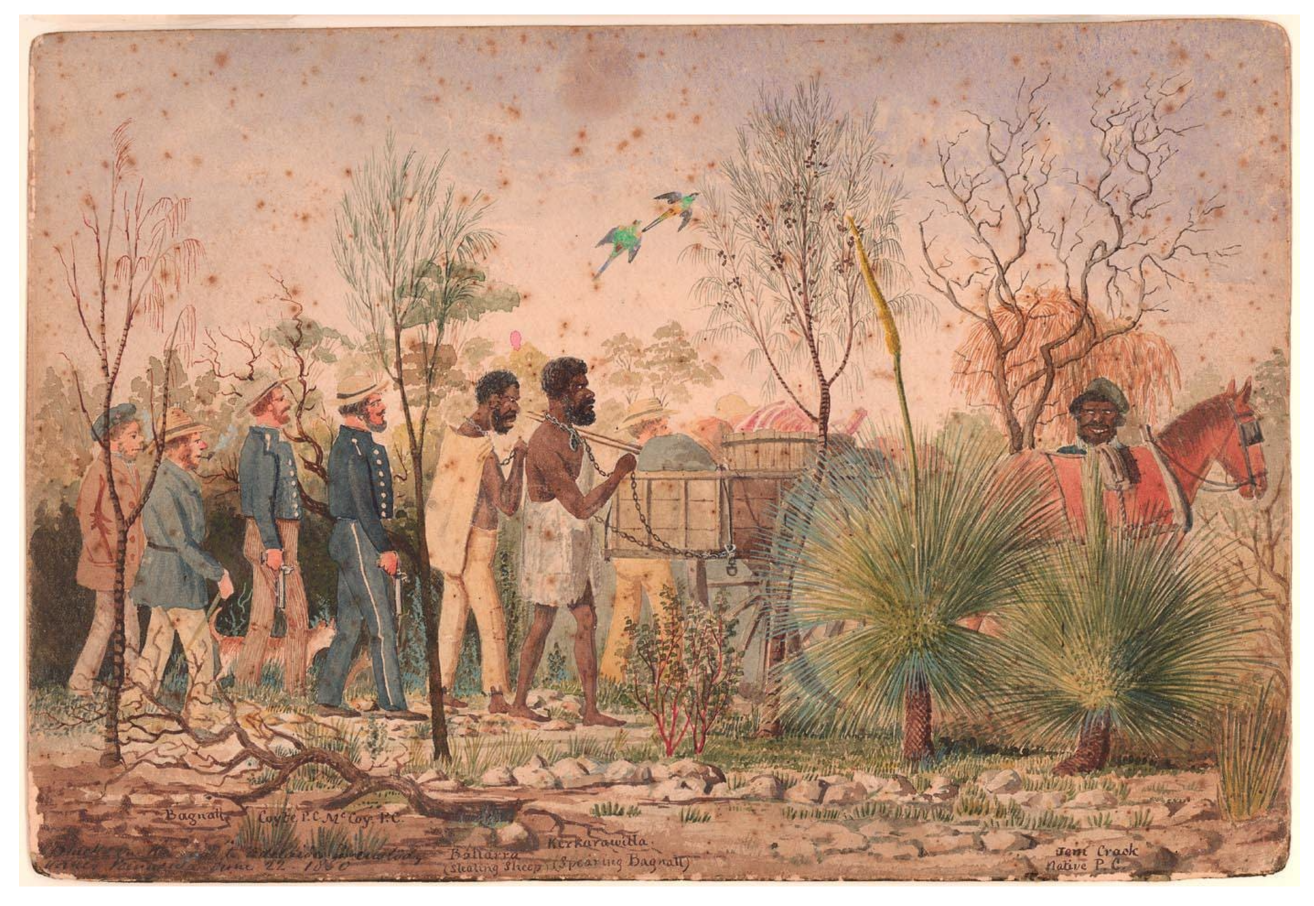 Image: Blacks on the way to Adelaide in custody Yorkes Peninsula June 22 1850: watercolour by Edward Snell
Hosted by Greens Senate Candidate Barbara Pocock and Major Moogy Sumner, with support from Wirltu Yarlu Education, The University of Adelaide
15th April, 2021 6:00 PM through 7:30 PM
Napier Lecture Theatre level 1
Napier Building The University of Adelaide North Terrace
ADELAIDE
SA
5000
Australia
Free Ticket
Free Ticket + $10 Donation
$ 10.00
Free Ticket + $25 Donation
$ 25.00
Free Ticket + $50 Donation
$ 50.00
Download iCalendar entry for this event.
iCalendar feed for this event.