Join us at our regular Green Screens movie night and help us fundraise for future campaigns!
WHAT: Misbehaviour
WHEN: from 6pm, session starts 6.30pm, Friday November 27th
WHERE: The Palace Barracks, 61 Petrie Terrace, Brisbane
CLASSIFICATION: M
ABOUT THE MOVIE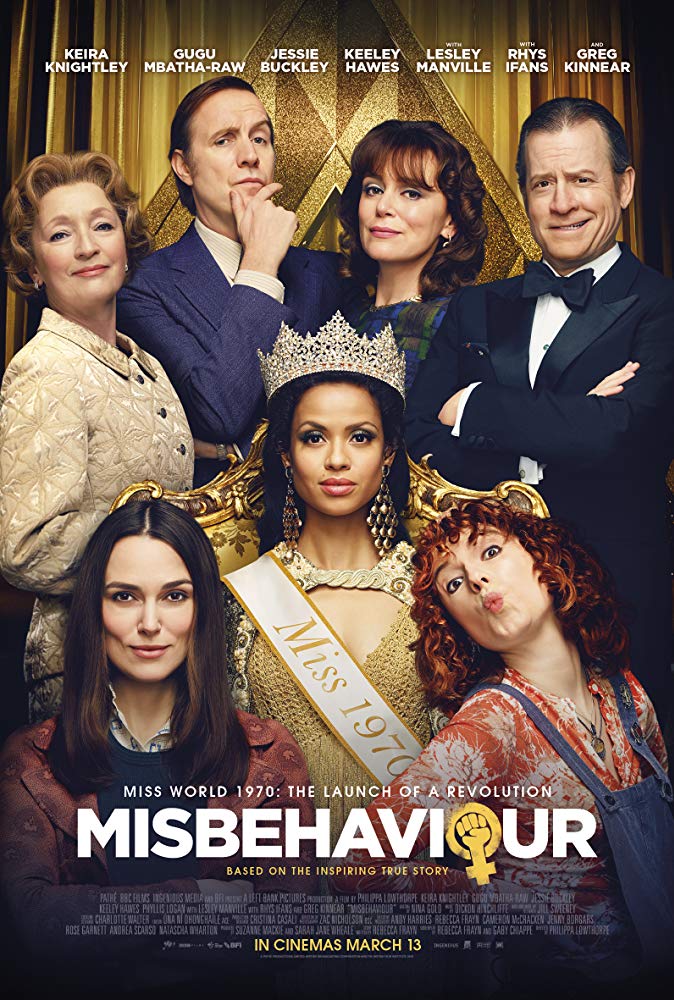 Based on the true story of the 1970 the Miss World competition, which took place in London, hosted by US comedy legend, Bob Hope. At the time, Miss World was the most-watched TV show on the planet with over 100 million viewers. Claiming that beauty competitions demeaned women, the newly formed Women's Liberation Movement achieved overnight fame by invading the stage and disrupting the live broadcast of the competition. Not only that, when the show resumed, the result caused uproar: the winner was not the Swedish favourite but Miss Grenada, the first black woman to be crowned Miss World. In a matter of hours, a global audience had witnessed the patriarchy driven from the stage and the Western ideal of beauty turned on its head.
View the trailer here.
PLEASE NOTE: Tickets must be purchased by Monday 23 November, in order to meet the cinema's requirements for group bookings. WE APOLOGISE THAT WE ARE UNABLE TO SELL TICKETS ON THE NIGHT.
COVID SAFE ARRANGEMENTS
The Queensland government has authorised cinemas to return to full capacity. Palace Cinema makes hand sanitiser available, spaces seating as much as possible depending on how many patrons attend, and the staff encourages the wearing of masks.
There will be no formal post-movie gathering while COVID restrictions remain in place.
For more information email maiwar@qld.greens.org.au
Tickets:
| | |
| --- | --- |
| General Admission | $25 |
| The Keen Green | $50 – includes a glass of wine & a warm glow of righteousness |
| The Supreme Green | $100 – includes a glass of wine, aforementioned glow, and possibly a halo |
| Fundraiser Concession | $17 |
27th November, 2020 6:30 PM through 8:45 PM
61 Petrie Terrace
BRISBANE
QLD
4000
Australia
| | |
| --- | --- |
| General Admission | $ 25.00 |
| Fundraiser Concession | $ 17.00 |
| The Keen Green | $ 50.00 |
| The Supreme Green | $ 100.00 |
Download iCalendar entry for this event.
iCalendar feed for this event.