Join us at our regular Green Screens movie night and help us fundraise for the local government campaign just around the corner.
WHAT: Yesterday
WHEN: from 6pm, session starts 6.30pm, Friday June 28th
WHERE: The Palace Barracks, 61 Petrie Terrace, Brisbane
CLASSIFICATION: CTC (expected to be PG)
ABOUT THE MOVIE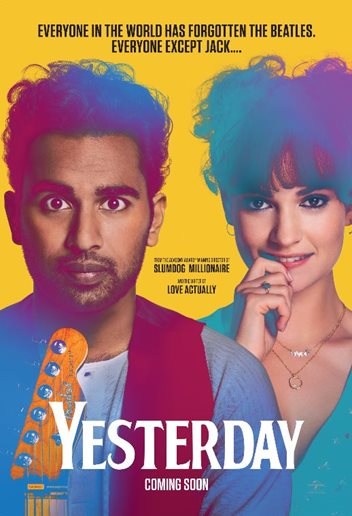 Yesterday, everyone knew The Beatles. Today, only Jack remembers their songs. He's about to become a very big deal. Jack Malik is a struggling singer-songwriter in a tiny English seaside town whose dreams of fame are rapidly fading, despite the fierce devotion and support of his childhood best friend, Ellie. Then, after a freak bus accident during a mysterious global blackout, Jack wakes up to discover that The Beatles have never existed … and he finds himself with a very complicated problem, indeed. Performing songs by the greatest band in history to a world that has never heard them, and with a little help from his steel-hearted American agent, Debra, Jack's fame explodes. But as his star rises, he risks losing Ellie — the one person who always believed in him. With the door between his old life and his new closing, Jack will need to get back to where he once belonged and prove that all you need is love.
View the trailer here.
PLEASE NOTE: Tickets must be purchased by Monday 24 June, in order to meet the cinema's requirements for group bookings. WE APOLOGISE THAT WE ARE UNABLE TO SELL TICKETS ON THE NIGHT.
POST-MOVIE GATHERING
There will be an optional post-movie get together for food/drinks in a nearby bar. If you'd like to join us, please gather in the foyer after the movie and follow one of our friendly helpers.
For more information, contact Lenore on 0411 032 676 or email mount.coot-tha@qld.greens.org.au
Tickets:
| | |
| --- | --- |
| General Admission | $25 |
| The Keen Green | $50 – includes a glass of wine & a warm glow of righteousness |
| The Supreme Green | $100 – includes a glass of wine, aforementioned glow, and possibly a halo |
| Fundraiser Concession | $17 |
28th June, 2019 6:30 PM through 8:30 PM
61 Petrie Terrace
BRISBANE
QLD
4000
Australia
| | |
| --- | --- |
| General Admission | $ 25.00 |
| Fundraiser Concession | $ 17.00 |
| The Keen Green | $ 50.00 |
| The Supreme Green | $ 100.00 |