Come and join our incredible comrades from the Perth campaign to celebrate each other and all that we achieved together.
The Caroline for Perth campaign presents:
Volunteers of Perth: Thank You!
​​Throw on your very best green ensemble (if you like) and come join us as we celebrate our volunteers (that's you!), talk about our successes and officially wind up our Caroline for Perth campaign (....for now that is!).
This event is for anyone who spent time helping with our campaign in Perth, whether you were door knocking, doing admin, texting, phonebanking, on a booth on election day or pre-poll or gave supporting shoulder rubs to anyone in the previous categories. 
We're meeting at Local & Aesthetic at 6pm on Friday the 24th of June, an amazing Café you can find 769 Beaufort St, Mount Lawley.
There will be a grazing table and drinks available, please contact us with any dietary requirements or requests you may have. 
You helped us make history twice! We returned Dorinda Cox to the senate and won the biggest green swing in the state, making this our best election result ever! Look out FED 2025, WA is going to be joining Greensland!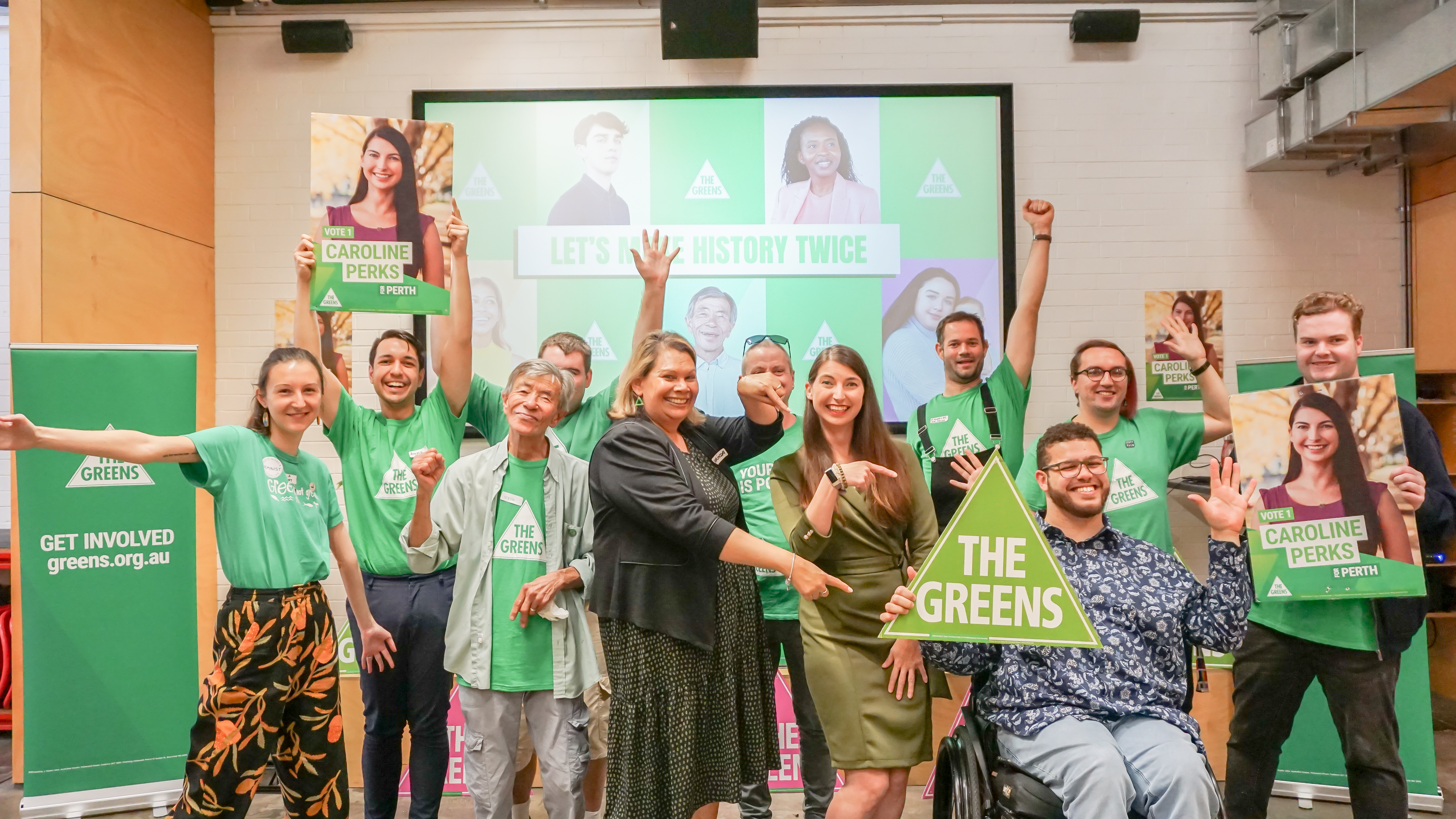 ​​​
24th June, 2022 6:00 PM through 9:30 PM
Local and Aesthetic
769 Beaufort St
MOUNT LAWLEY
WA
6050
Australia
Download iCalendar entry for this event.
iCalendar feed for this event.